| | |
| --- | --- |
| DATE | 29/07/2022 |
| NAME | Zongoro Anglican Church |
| GENDER | FEMALE |
| AGE | 36-59 |
| DOMAIN | Entrepreneurial activities |
| LOCATION | ZONGORO |
MOST SIGNIFICANT STORIES OF CHANGE
As the local church at Zongoro we have a group farmimg project were we planted 5 pockets of garlic and are expecting a yield of more than 15 50kg bags of garlic.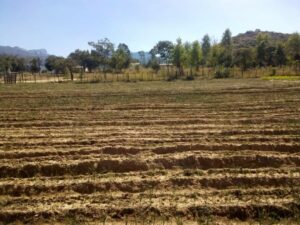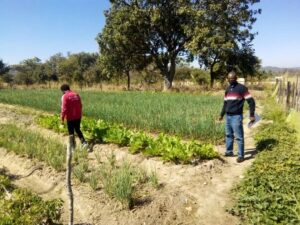 MOST SIGNIFICANT STORIES OF CHANGE
| | |
| --- | --- |
| DATE | 29/07/2022 |
| NAME | Zongoro Anglican Church |
| GENDER | FEMALE |
| AGE | 36-59 |
| DOMAIN | Entrepreneurial activities |
| LOCATION | ZONGORO |
Mrs Makura is also a long serving member of the UMOJA project and she was fortunate enough to get assistance when the previous beneficiaries were given projects. As a group of 10 they received training on dishwashing, floor polish, juice making etc. This is her story: "Since the project inception we did excel well as a group though some deterred our progress we kept on going with those willing to work. We have been doing dishwashing liquid, floor polish, juice making, bubble bath sanitizer and also through these projects have manage to do other projects using our natural resources. We now supply schools with sanitizer, juice and also manage to sell to the local community as you have seen by the signage on our gate. We now do rabbit keeping, piggery and chicken rearing. We recently sold 10 pigs and from the profit realised we intend on developing our homestead and also developing our areas were we do our farming. We now harness water from the mountains for farming and also for home use. All this wouldn't have been possible if we weren't uplifted by the IMOJA projects henceforth we are grateful.
Fig 1: Products Being Sold                                                 Fig 2: Piggery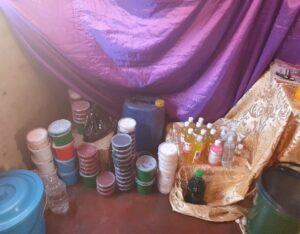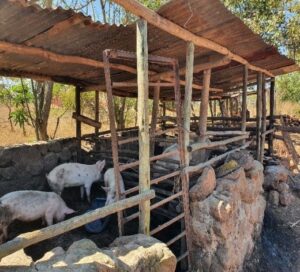 Fig 3: Juice Making                                                          Fig 4: Rabbit Keeping